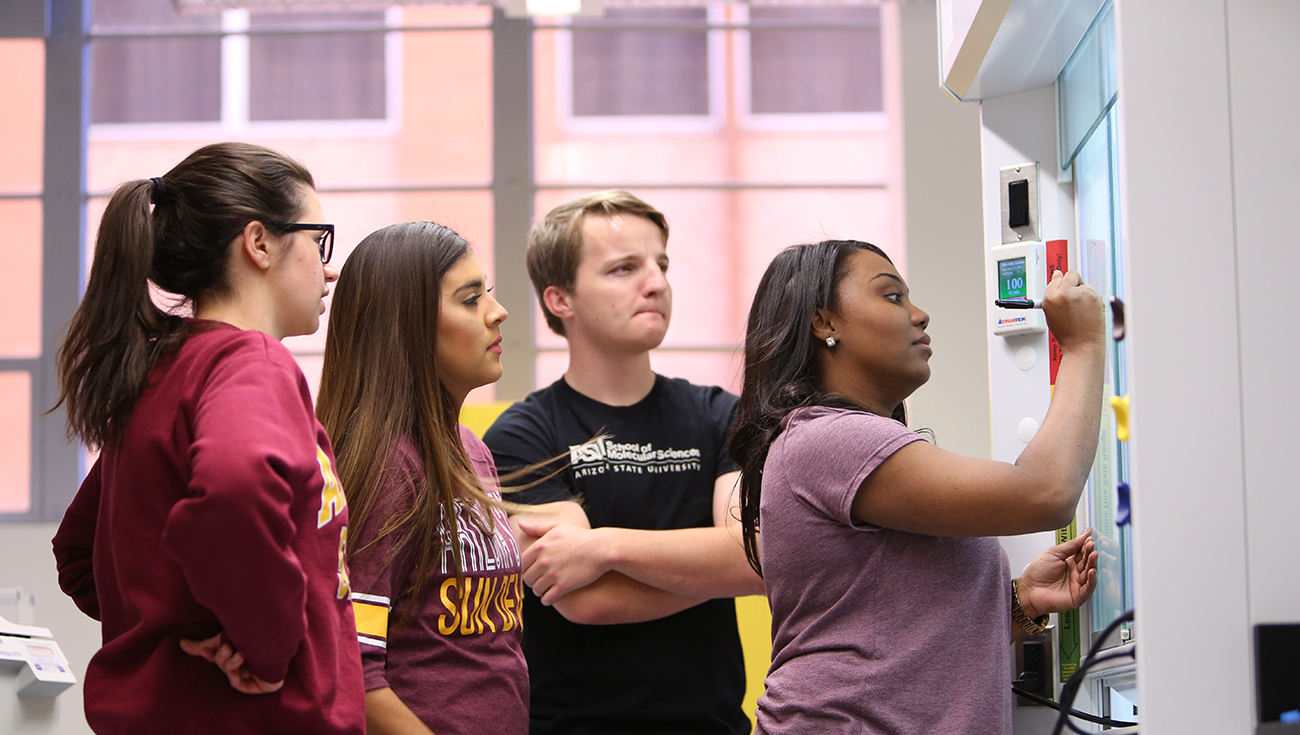 Undergraduate Study in Chemistry and Biochemistry
Our Bachelor degree programs train students to be successful in a wide variety of careers including scientific research, health professions such as doctors, dentists, and pharmacists, teaching, forensics, regulation and policy. Our students also develop life skills such as communication in speech, writing and teamwork. The Schools offers superb advising and a friendly and supportive community with a history of mentoring award winning undergraduate students.
The School of Molecular Sciences also offers opportunities for students to get involved in trans-disciplinary research and learn how molecular science can address contemporary societally relevant problems.